Material Palette
Posted on Mar 24th, 2015 in Apps, Development
MaterialPalette.com is a very useful website which really comes in handy when developing the UI for the application. This can be useful for any kind of application which is designed for the latest designing trends. Using this site is very easy.
All you have to do is, first select the Primary color that you will be using for the application. Then click on the Accent color.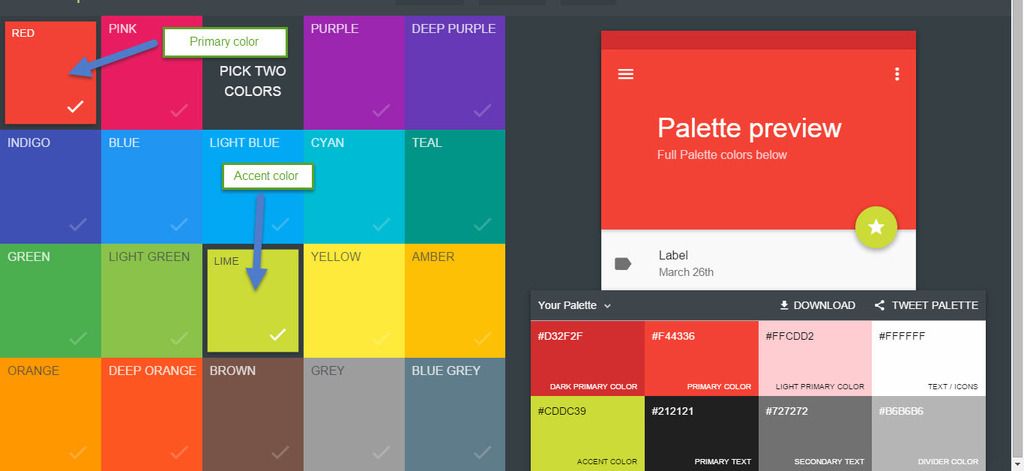 Once that is been done you can see a panel popup in the right side of the window. There it will display the best color combinations which can be used for your application. You can click on the color to copy the hash value of the color to the clipboard then go ahead using it on your application.
It also give more features for you to download the entire color combinations as a file which includes all these details in it. Or else you even can tweet about the color pallet that you have just created.